Madico floor and surface care and protection products prevent scratches and wear on a multitude of surfaces, but they can also make furniture easier to move – or keep it from moving around.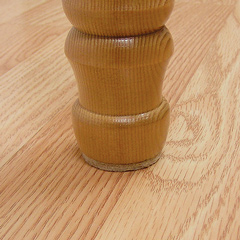 Whatever your needs, Madico has the floor and surface care and protection product to suit you.
Madico began in 1987 when Mr Martin Dumas, a Canadian piano tuner technician, had an idea to commercialise auto-adhesive felt to protect wood floors from scratching. The FELTAC family was born.
A comprehensive line of floor and surface protector products followed over the next few years such as PRO-TEC, a brand of surface protectors and a complete selection of leg tips, glides, casters and wheels.
Today Madico is a leader in the hardware and renovation markets in Canada, the United States, and here in Australia, with a vast range of products.
The backbone of the Madico range is FELTAC, felt floor protectors that provide the best combination of softness, thickness, stability, durability, colour and adhesion to ensure long-lasting floor protection.